Stihl HS82T 24" Hedge Trimmer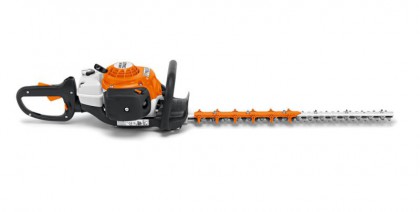 Professional hedge trimmer with 2-Mix engine technology. Boasting a double sided cutting blade designed to cut and shape the finest formal hedges. Equally suited for vertical and horizontal cutting, the multi position handle allows for a more comfortable approach to hedge trimming.
Please CLICK HERE for more information on our Stihl Dealer website.