Stihl HSA25 Cordless Shrub Shears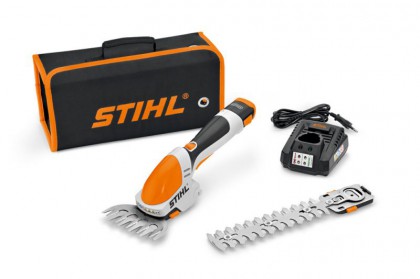 The HSA 25 is ideally suited to maintain and contour small-leaved ornamental trees, shrubs and evergreen hedges. The tool also comes with a blade set that is perfect for trimming lawn edges. The powerful 10.8 V Lithium-Ion battery enables the shear to be used anywhere in the garden, with the knowledge that the charge will last a long time. The double reciprocating blades ensure a clean and efficient cut.
Please CLICK HERE for more information on our Stihl Dealer website.