Lawnflite LS72300ES 7ton Electric Log Splitter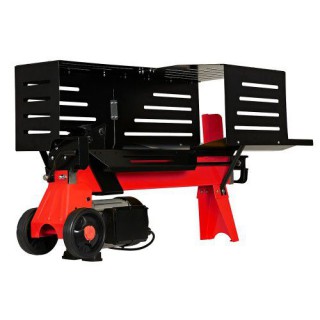 Lawnflite LS72300ES Electric Log Splitter
Splits logs up to 52cm in length and 25cm in diameter, it is powered by 2000watt electric motor which produces 7ton of splitting force. It is fitted with wheels for easy transport and is operated by a two handed control system to ensure safe working practices, complete with a stand for comfortable working height at waist level, this new model has guarding to meet the latest safety features.
Log splitter type: horizontal
Power 2.0kW
Voltage 230V
Splitting force 7 ton
Maximum log diameter 25cm/10"
Log length capacity 52cm/20"
Weight 60kg